About IKHLAS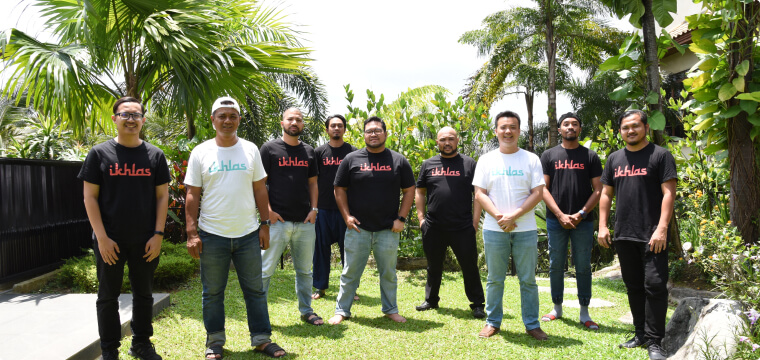 IKHLAS, a brand new line of business under airasia aims to support Muslim communities around the world by providing unparalleled access to faith-based practices. This includes religious obligations such as Umrah, Qurban and Shariah-compliant lifestyle choices.
5 Pillars
Ascribing to the main five pillars of Islam, these pillars below represent and guide our mission here in IKHLAS:
affordability
IKHLAS seeks to assist Muslims in offering them better affordability in carrying out their religious practices. For instance, Umrah being typically expensive and uncomfortable for certain groups is an area of priority for IKHLAS. With our experience in travel and powered by the AirAsia brand, we look to bring offerings with the most value-for-money and comfort to the jamaah.
accessibility
We strife to bring convenience to the lives of Muslims by providing easy access and simplcity to Islamic products and services. Through technology, we aim to bridge the gap between the traditional Muslim markets and faith-based practices and lifestyle needs including Umrah, e-commerce, Qurban, Aqiqah, Sadaqah and other Islamic services.
community
Attuned to the Islamic way of life, community building is an integral part of the IKHLAS philosophy. Our objective is to bring Muslims together and introduce to them a modern and digital platform to engage with one another. Whether it is a community centered around the school, mosque, area or city, IKHLAS aims to help foster tighter bonds within and between communities.
education
Islam teaches us a truly beautiful way of life whereby everything starts with love. Through our platform, we endeavour to provide guidance to fellow muslims in their faith journey, as well as to helping non-muslims gain a better understanding of the Islamic way of life, one where love and peace abounds.
support
Deeply rooted in the IKHLAS philosophy is the practice of Amal Jariah, where charity goes beyond the giving of money but also time and effort. As an important aspect in every human beings' life, we aim to support the many who are in need through our brand and platform. We hold dear to the principle of wishing what you want for yourself for others as well.